Update from Kulawi.
Kulawi is an area that is located around 45km and normally it would take about 1.5 hour driving. But because of the earthquake that hit this area badly, the road suffered from a major landslide. Therefore, this area was pretty much isolated and cut off and the relief supplies were only dropped by helicopter for the first 10 days.
Then, when the landslides were cleared, on the fifth day of our operation, we decided to send six doctors to penetrate Kulawi, with whatever risk that they had to bear. Praise the Lord, after 5 hours of driving, they arrived safely there. It turned out that this area is a huge national forest park. On top of the medical team, we also brought rice, instant noodle, formulas, baby food, diapers, and blanket. It was truly a blessing that we were able to reach about 500 people in that area.
Originally they only planned to stay for 1 night, but because of heavy rain, the land slide happened again. As a result the road was closed, therefore going home was out of question on that Saturday morning. The road was muddy and slippery and there was no way we would jeopardize the safety of our team. Then our team stayed for the second night and we used this opportunity to ask around and made some assessment. According to the government official, there are around 21 churches in this area and 80% of their facilities are heavily damaged due to the earthquake.
After all that we could see, Earthquake and followed by Tsunami and liquefaction, we know the after math of all these tragedy is massive and scary. We think Kulawi could be a potential area that, God willing, we will help to rebuild.
Splitting the team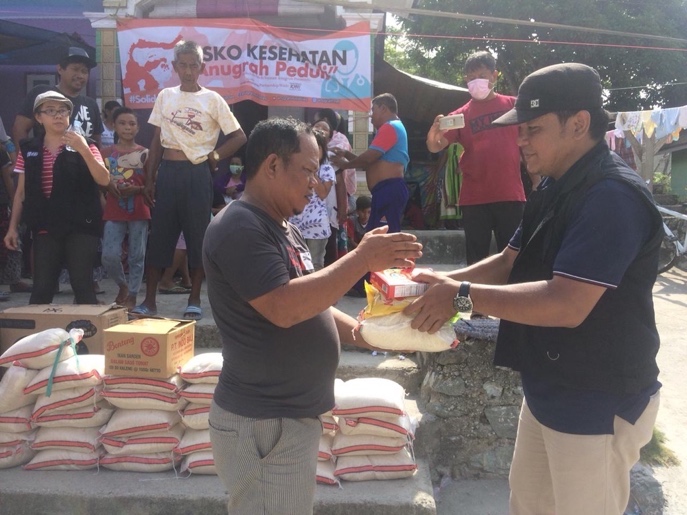 Our second team didn't stay quiet. They decided to go to Wisolo village and Jono Jindi Village in Sigi area. Then, on the seventh day on Sunday 14th of October 2018, after joining a Sunday service in GBI Rock Palu, we decided to open up a free clinic next door.
For the rest of the trip, our team also visited some other areas such as Donggala, Sungai Lewara, and we also manage to make few trip back around Sigi area. Once again, we know that for every support you have given, you are really making a huge difference. You gave them hope, and hope is the very thing they need to keep them alive.
In HIS Service
Ps. Daniel Hendrata
& all Anugrah Ministries Team.
#Solider4Palu
This post is also available in: Indonesian